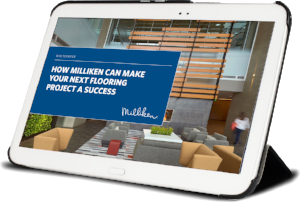 make 2017 the best year yet for your (or your clients') commercial spaces.
Download this free guide: for a clear, concise look at everything Milliken does to ensure your new (or refreshed) space will be remembered by your employees, visitors, and customers.
For all the right reasons.
Whether it's an office, dining area, nightclub, airport or exhibition centre.
After reading the guide, you'll understand:
The 7 key factors that determine flooring project success.
Why our flooring excels across design, maintenance and performance.
How Milliken's patented innovations overcome key commercial flooring challenges.
Download now, by filling the form >>